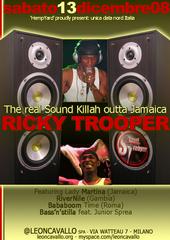 By: johnhammond
December 13, 2008
Categories: Events
MILANO. ITALIA. DICEMBRE 2008.
DVD per Bushkilla ha proposto un'altra storica Dancehalldi fuoco , RICKY TROOPER@ Leonkavallo.Tutta la serata è stata registrato da SEGNALEDIGITALE con la collaborazione di DVD di Bushkilla e editata e mixata da SEGNALEDIGITALE viene resa disponibile per tutti i massicci, play loud!!!!!
DVD Bushkilla brought another historic Dancehall fire, RICKY TROOPER @ Leonkavallo.Tutta the evening was recorded by SEGNALE DIGITALE with the help of DVD Bushkilla and edited and mixed by SEGNALE DIGITALE is made available for all the massive, play loud !!!!!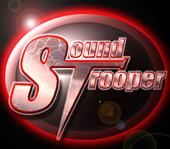 MILANO. ITALY. DICIEMBRE 2008.
DVD para Bushkilla ha propuesto otra histórica Dancehall de fuego, RICKY TROOPER@Leonkavallo. Toda la sesión ha sido grabada por SEGNALE DIGITALE con la colaboración de DVD de Bushkilla y editada y mezclada por SEGNALE DIGITALE ahora disponible para toda la massive, play loud!!!!!