October 29, 2006
Categories: Events
MONTREAL. FestivalduNouveauCinema. 18-28 Ottobre 2006.
www.nouveaucinema.ca
Film director Kenneth Anger and Anger Me, documentary directed by Elio Gelmini and produced by SEGNALE DIGITALE and A Few Step Productions, were guests of the 35th edition of Festival du Nouveau Cinema held in Montreal from October 18 to October 24, 2006.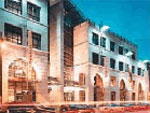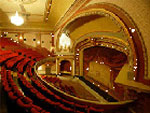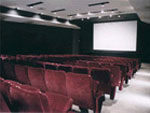 The documentary was presented by Kenneth Anger in person together with Elio Gelmini during two crowded screenings on Thursday and Friday October 19 and 27 at Montreal's EX-Centris' Fellini theatre.
Kenneth Anger also presented his last film, Mouse Heaven, and was the main speaker at a "cinema lesson" at Concordia University's Hall Building, coordinated by Mathew Hays, where he impressed many students, fans and movie buffs with an incredible, almost infinite series of anecdotes, opinions, memories as well as gossips on the history of Film, which made him the star of the evening.