August 10, 2006
Categories: Events
LECCE. Salento August 2006. Night of S.Lorenzo.
Organized by DJ War's Warsound together with SEGNALE DIGITALE, and with the participation of some of Salento and Italy's main dance scene characters, a historic dancehall took place August 10 on the S. Foca coast, 30 kilometers from Lecce, presenting the latest audio productions of WARSOUND and SEGNALE DIGITALE.
The evening brought together a few thousand people to the Mediterranean beach. Warsound, Bleizone, Pupiddhru, LuMarra, Mikelino performed with many other friends and singers, performing and singing on the background music produced by DJ Botulino, DJ Orlando and DJ War, the scene's irreplaceable main man and veteran.
During the dancehall, 3 different 45 rpm were presented, a total of 6 different tracks produced by WARSOUND and SEGNALE DIGITALE based on the "Play On" rhythm produced by Mighty Cez performed live by Ciccio, Bmc, Orando and Botulino for Bleizone, followed by LuMarra and Mikelino.
Friends and singers of other Salento and Italian sound systems joined them live for a series of very hot combinations that lit up thousands of people who rushed to MEDIT beach, creating 'til the first light of dawn one of the most memorable dancehalls of the Salento summer of 2006 to be remembered in years to come!!!
Peace and Irie Vibes 'till sunrise.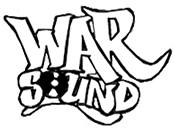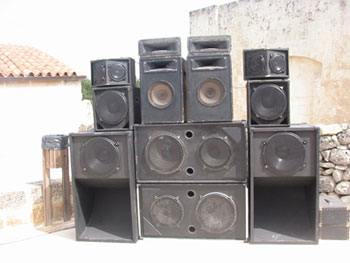 Original Salento Dancehall – Volume 1 – Reggae/Dancehall – Aug 2006
Original Salento Dancehall – Volume 2 – Reggae/Dancehall – Aug 2006
Original Salento Dancehall – Volume 3 – Reggae/Dancehall – Aug 2006
Original Salento Dancehall – Volume 4 – Reggae/Dancehall – Aug 2006
Bleizone – Live@Medit A – Reggae/Dancehall – Aug 2006
Bleizone – Live@Medit B – Reggae/Dancehall – Aug 2006
Bleizone – Klandestin Preview – Reggae/Dancehall – Aug 2006
Warrior Player + Pupiddrhu – Live@Medit A – Reggae/Dancehall – Aug 2006
Warrior Player + Pupiddrhu – Live@Medit B – Reggae/Dancehall – Aug 2006