SEGNALE DIGITALE and A Few Step Productions present the DVD version of the documentary Anger Me, directed by Elio Gelmini. Its theme is Kenneth Anger (1930), independent filmmaker, and his extraordinary filmmaking.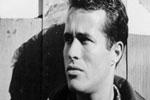 Anger Me, produced by "SEGNALE DIGITALE" and "A Few Step Productions", in collaboration with the Canada Council for the Arts and the Ontario Arts Council, will be presented on this dvd together with some extra documents, such as images of Anger returning to Cefalù, some of his memories and stories on his adventures in Sicily and numerous unpublished excepts from the interview in Toronto for the documentary
The canadian version of the documentary is available thanks to Ron Mann's "Filmswelike" (www.sphinxproductions.com) and soon will be on the market the american version produced by Frameline (www.frameline.org) and an english version by BFI (www.bfi.org.uk).