Release Date: April 19, 2011
0 Comments | Categories: Music
Barcelona,Apr 19,2011

SEGNALE DIGITALE present two new tracks from the forthcoming compilation "WARSIGNAL SINGLE COLLECTION" volume 2, which will be available as a digital download or on CD in the second half of 2011.
The "WARSIGNAL" CD series, always produced in collaboration with Dj WAR's WARSOUND since 2006, continues to zero in on riddims and sounds ranging from classic reggae to the 90's dancehall and to more recent productions, featuring Italian singers as well as European and international performers.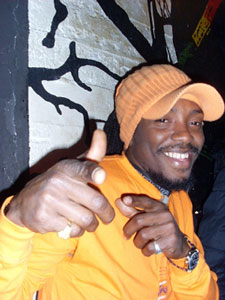 The two tracks previewed here by SEGNALE DIGITALE were produced in Milano and in Barcelona, where a new "SegnaleDigitale Studio" was recently opened. Featured artists are Jamaican and Caribbean performers emerging from the European scene like Roddi JahSon and High Priest who sing on the Triunphant riddim, and the Jamaican Malijah performing on the CMF riddim.
The riddims were produced and mixed by SEGNALE DIGITALE, the final versions were mixed and produced by SEGNALE DIGITALE.