Release Date: September 4, 2006
0 Comments | Categories: Music
Milano, Sep 4, 2006

SEGNALE DIGITALE collaborates with WP aka Warrior Player and supports Klandestin, a completely self produced 22 track mix tape with the best new voices of the Salento reggae, ragga and hiphop scene. WP produced all the Klandestin rhythm, recorded all the singers and mixed the final product, proving to be one of the most active and creative emerging producers of the Salento scene.
WP aka Warrior Player was artistically born in '98, collaborating with EZR. Shortly after, comes out Shakeone, the first instrumental cd by Oag Records. Next, he begins to produce many mix tapes and in 2005, the War Playa Productions project is launched putting out three other mix tapes. In August 2006, he joins the work of the Bleizone family, of Fami Fanghi, Shqptalia, Cocco, Kleane and others, gives life to the Klandestin cd mix tape, one of the most significant experiences of 2006 and an important experiment for independent Italian music.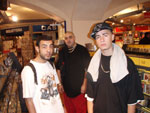 TRACKLIST:
1.Intro – WP, BMC & NITRO
2.Ku Ikim (dove vanno) – MERC & LIDI WAZA
3.Nu te omologare mai – BMC & COCCO VENTREJANCA
4.Musica per due – BMC & COCCO VENTREJANCA
5.Comu Vipere – BMC & CICCIO
6.Nisciunu te cumanda – BMC, COCCO VENTREJANCA & MERC                                                                                                                              7.Noi no – COCCO VENTREJANCA & KILL WILL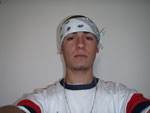 8.La vita de sti vagliuni – BMC & LIDI WAZA
9.Vecchiu amicu paesano – COCCO VENTREJANCA
10.Jetoj t'tashmen (vivo il presente) – LIDI WAZA
11.Atmosfera. BMC, CICCIO, VENTREJANCA, MIKELA, MERC & LIDI WAZA
12.Conquistatori Sciatevene – COCCO VENTREJANCA
13.La vita è mara – BMC & CICCIO
14.Doni me njoft – LIDI WAZA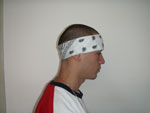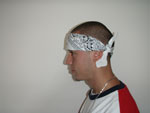 15.Patto di sangue – KLEANE, MAZI & GASITANO
16.Filo spinato – LIDI WAZA & MERC
17.Che voglia di spruzzare –KILL WILL & COCCO VENTREJANCA
18.Ci te stai stai – BMC
19.Li toi veleni – COCCO VENTREJANCA
20.Take money (libertà di scelta) – LIDI WAZA & MERC
21.Hot – BMC & MICHELA
22.Frati de sangu – BMC & COCCO VENTREJANCA
AUDIO FILES ON THE WEB:
At www.bleizone.splinder.com, thanks to Bleizone Sound System's blog, is available an audiofile, produced by WP, with an mp3 megamix preview of this production. Click here to listen!