February 8, 2015
Nuovo vinile con versioni vocali di U-ROY e Daddy Spencer e remix di Zion Train e Vibronics.
SEGNALE DIGITALE inizia il 2015 con una nuova produzione su vinile 12″ per "DIGI.SIGNA" con la collaborazione vocale di U-ROY e Daddy Spencer e i remix e dub di Zion Train e Vibronics.
Per questa produzione su vinile, vengono presentate due tracce, "Give thanks to Jah master" , originariamente prodotta da Don Goliath con la versione vocale di U-ROYe qui proposta con un remix vocale e un dub di Steve Vibronics insieme a "Weep and Mourn" di Daddy Spencer, una song prodotta per BASSCULTURE VOL.2 che e' stata remixata con una versione vocale e un dub da Neil Perch per Zion Train.
Prodotto : SEGNALE DIGITALE.
Collaborazione: DON GOLIATH, ZION TRAIN, VIBRONICS, WARSOUND.
DIGI.SIGNA 014
Vinyl : U-ROY & Daddy Spencer
PER ACQUISTARE
:
SEGNALE DIGITALE
offre la possibilità' di acquistare direttamente le versioni su
vinile
con un servizio di
spedizione a domicilio
.
Per maggiori info o per acquistare questo prodotto ……
clicca qui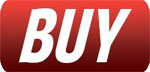 Allo stesso tempo, le versioni su vinile sono disponibili presso numerosi
webshops
specializzati in musica reggae e dub come:
DUB VENDOR
:
http://www.dubvendor.co.uk
JAH WAGGYS
:
http://www.jahwaggysrecords.com/en/
BLAKAMIXSHOP
:
http://www.blakamixshop.co.uk/
REGGAEMUSICSTORE
:
http://www.reggaemusicstore.com/
MUSICREBEL
:
http://www.rockersuptown.de/
REGGAEFEVER
:
http://www.reggaefever.ch/
RASTAVIBES
:
http://www.rastavibes.net/?lang=en
SCOTCHBONNET
:
http://www.scotchbonnet.net
CHAMPIONSOUNDRECORDS
:
http://www.championsoundrecords.com/
DISCOPARADISO
:
http://discosparadiso.com
SEGNALE DIGITALE
vuole esprimere il massimo rispetto e ringraziare per il lavoro svolto
Don Goliath
,
U-ROY
,
Daddy Spencer
,
Zion Train
,
Steve Vibronics
, e
Warsound
.