December 3, 2018
New 12″ vinyl available from the beginning of December.
A new 12" vinyl is available from the beginning of the month of December 2018 produced by SEGNALE DIGITALE for "DIGI.SIGNA" with the vocal contribution of Johnny Clarke and Action Fire and the technical and artistic collaboration of DudDisciple.
The first side of the vinyl opens with a song performed by a legendary singer of the Jamaican reggae world, Johnny Clarke, who offer us a classical interpretation in his unmistakable roots style on an instrumental version produced by DudDisciple, a song that is proposed in the his vocal version and with a powerful dub to which is added on the second side a new track played by Action Fire in a vocal version and dub on a new base especially produced for the occasion by DudDisciple.
Produced: SEGNALE DIGITALE.
Collaboration: J.CLARKE, ACTION FIRE, DUB DISCIPLE, WARSOUND.
DIGI.SIGNA 030
vinyl : Round & Round/Beautiful Day
TO BUY:
SEGNALE DIGITALE
offers the opportunity to buy directly the versions on vinyl with a delivery service to your door.
For more info or to buy this product
click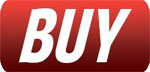 At the same time, the versions on vinyl are available in many
webshops
specialized in reggae and dub as:
DUB VENDOR
:
http://www.dubvendor.co.uk
JAH WAGGYS
:
http://www.jahwaggysrecords.com/en/
BLAKAMIXSHOP
:
http://www.blakamixshop.co.uk/
TANTY
:
http://www.tantyrecordshop.com/
REGGAEMUSICSTORE
:
http://www.reggaemusicstore.com/
MUSICREBEL
:
http://www.rockersuptown.de/
REGGAEFEVER
:
http://www.reggaefever.ch/
RASTAVIBES
:
http://www.rastavibes.net/?lang=en
SCOTCHBONNET
:
http://www.scotchbonnet.net
BUY REGGAE
:
http://www,buyreggae.com
CHAMPIONSOUNDRECORDS
:
http://www.championsoundrecords.com/
DISCOPARADISO
:
http://discosparadiso.com
SEGNALE DIGITALE
wants to express max respect and thanks for the work done to
Horace Andy
,
Daddy Spencer, Manasseh, Warsound
.