June 12, 2018
TWO NEW 12″ Vinyls availables from the end of June.
SEGNALE DIGITALE presents two new 12" vinyl productions for "DIGI.SIGNA" with the vocal contribution of Horace Andy and Daddy Spencer and the technical and artistic collaboration of Nick Manasseh and DubDisciple.
The first of these two 12" vinyl is titled ""Babylon Wrong"", a song that sees the participation of a reggae legend, Horace Andy, a historical singer both in Jamaica for his work with the major roots and reggae producers in the 70s and 80 as well as in the UK and in Europe for his important collaborations with groups like Massive Attack who have shown him since the early nineties in the interest of the new generations and have led to a great re-evaluation of all his previous repertoire.
Horace Andy gives us a great interpretation in his classic unmistakable roots style on a powerful dub version specially made for this production by the Dutch producer DubDisciple who honors us with his collaboration for this vinyl and presents on the first side an effective vocal version companied with a classic dub and on the side b a "future dub" remix.
The second production on vinyl is titled "Roots&Culture" and sees the vocal collaboration of one of the best singer-mc of the South African scene, Daddy Spencer, which offers us a great interpretation with a song with an important social content that is presented on this vinyl in the vocal version and in a very effective dub version thanks to the collaboration of the historic London producer Nick Manasseh.
Produced: SEGNALE DIGITALE.
Collaborations: HORACE ANDY, MANASSEH, WARSOUND.
DIGI.SIGNA 028
vinyl : Babylon Wrong
Produced : SEGNALE DIGITALE.
Collaborations: DADDY SPENCER, MANASSEH, WARSOUND.
DIGI.SIGNA 029
vinyl : Roots&Culture
TO BUY:
SEGNALE DIGITALE
offers the opportunity to buy directly the versions on vinyl with a delivery service to your door.
For more info or to buy this product
click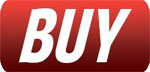 At the same time, the versions on vinyl are available in many
webshops
specialized in reggae and dub as:
DUB VENDOR
:
http://www.dubvendor.co.uk
JAH WAGGYS
:
http://www.jahwaggysrecords.com/en/
BLAKAMIXSHOP
:
http://www.blakamixshop.co.uk/
TANTY
:
http://www.tantyrecordshop.com/
REGGAEMUSICSTORE
:
http://www.reggaemusicstore.com/
MUSICREBEL
:
http://www.rockersuptown.de/
REGGAEFEVER
:
http://www.reggaefever.ch/
RASTAVIBES
:
http://www.rastavibes.net/?lang=en
SCOTCHBONNET
:
http://www.scotchbonnet.net
BUY REGGAE
:
http://www,buyreggae.com
CHAMPIONSOUNDRECORDS
:
http://www.championsoundrecords.com/
DISCOPARADISO
:
http://discosparadiso.com
SEGNALE DIGITALE
wants to express max respect and thanks for the work done to
Horace Andy
,
Daddy Spencer, Manasseh, Warsound
.