March 9, 2016
SEGNALE DIGITALE presents the second 2016 production for "DIGI.SIGNA" , a new 12 " vinyl with the participation of one of the best singer-mc in the UK scene , Blackout JA directly from Bristol, who joins the voice of unmistakable Turbulence from Jamaica.
Together they offers two unique interpretations on a riddim originally produced in reggae key but which is presented here in various "dub" versions thanks to the explosive remix of Neil Perch from Zion Train and also in a classic "jungle version" thanks to the skillful collaboration of Numa Crew.
Produced : SEGNALE DIGITALE.
Collaboration: ZION TRAIN,TURBULENCE, BLACKOUT JA, NUMA CREW , WARSOUND.
DIGI.SIGNA 021
vinyl : Blackout Ja Jungle Dubs
TO BUY
:
SEGNALE DIGITALE
offers the opportunity to buy directly the versions on
vinyl
with a delivery service to your door. For more info or to buy this product ......
click here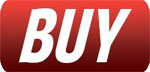 At the same time, the versions on
vinyl
are available at numerous
web-shops
specialized in reggae and dub as:
DUB VENDOR
:
http://www.dubvendor.co.uk
JAH WAGGYS
:
http://www.jahwaggysrecords.com/en/
BLAKAMIXSHOP
:
http://www.blakamixshop.co.uk/
REGGAEMUSICSTORE
:
http://www.reggaemusicstore.com/
MUSICREBEL
:
http://www.rockersuptown.de/
REGGAEFEVER
:
http://www.reggaefever.ch/
RASTAVIBES
:
http://www.rastavibes.net/?lang=en
SCOTCHBONNET
:
http://www.scotchbonnet.net
CHAMPIONSOUNDRECORDS
:
http://www.championsoundrecords.com/
DISCOPARADISO
:
http://discosparadiso.com
SEGNALE DIGITALE
likes to give thanks to and maximum respect for the works done,
Zion Train
,
Blackout Ja
,
Numa Crew
,
Turbulence
, and
Warsound
.